ON-DEMAND WEBINAR

Open Doors and Lost Keys:

Gaining visibility across your external attack surface
Todd Carroll, CISO & SVP Global Cyber Operations at
CybelAngel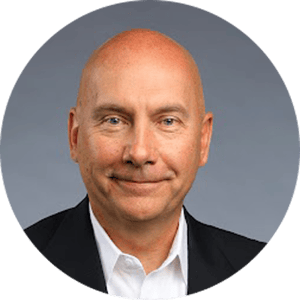 Remember the Colonial Pipeline attack? A $2.4M ransom attack disrupted fuel supplies from one of the largest pipeline operators in the United States—all because of an exposed password (lost key) and a publicly-accessible VPN (open door). A tiny overlooked detail led to massive consequences for both the company and millions of people who rely on their fuel supplies.

Join Todd Carroll, CISO & SVP Global Cyber Operations at CybelAngel, to see real-life examples of how shadow assets, lost credentials and fake websites can easily add up to costly attacks. Discover how you can regain full visibility across your extended digital footprint and be proactive with External Attack Surface Management (EASM).
In this webinar, you will learn to:
Understand the threats caused by unsanctioned digital assets in your supply chain
See your digital footprint through the eyes of attackers
Spot opportunities to reduce and defend your external attack surface
At CybelAngel, we see beyond perimeters to protect businesses from the most critical external digital threats. Our unique machine learning platform and expert analysts provide a powerful solution to proactively protect from threats. CybelAngel's speed and accuracy help a company close the loop on digital risks long before attackers see an opportunity.