Connect with CybelAngel at Booth N-4524
Check out all our event activities below!
RSA Conference 2022
June 6-9th @ Moscone Center North in San Francisco
Use code 52FCDCYBELA at registration for $150 off your RSA full conference pass


Open Doors and Lost Keys:
Why the perfect kill chain starts with negligence
Remember the Colonial Pipeline attack? Or how an exposed password combined to a publicly-accessible VPN led to a $2.4M ransom attack. Mundane, but deadly.

Join Stevan Keraudy, co-Founder and CTO of CybelAngel, to see real-life examples of how shadow assets, lost creds, and fake websites easily add up to costly attacks. Unless you can regain full visibility across your extended digital footprint.
Date/Time: Tuesday, June 7th @ 11:10a PT
Location: Expo Briefing Center (South Hall)




Prevent vs. Pay:
How proactive cybersecurity has become inevitable
Blindspots. As much as Security teams keep an eye on what lives inside their firewall, they have become blind to the threats living outside. Too often, an exposed, unknown asset is the root cause of a negligent data leak or malicious attack.

Join Camille Charaudeau, VP of Product Strategy at CybelAngel, to discuss how you can proactively detect weak signals of exposure beyond your own perimeter.


Watch in the Online RSAC Marketplace!




External Risk Preview Report



See beyond perimeters
Discover the threats that may be exposing your company. Submit the form
below and within 72 hours our experts will send you 3 actual findings detected
by CybelAngel solutions for your company.



Schedule a Meeting
Reserve time to meet with our team during RSA

We would love the opportunity to set 30 minutes aside while at the summit to discuss how CybelAngel can help keep your digital world secure by detecting and resolving external threats before they wreak havoc.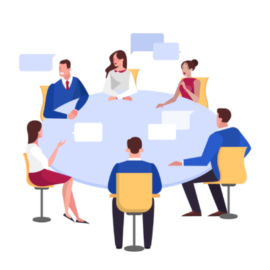 Download Gartner Report



CybelAngel is proud to be included in Gartner's Competitive Landscape: Digital Risk Prevention
Services report

In a recent Competitive Landscape report, Gartner analyzes the Digital Risk Protection Services (DRPS) market. The research outlines features and capabilities the market expects of DRPS providers – today and over the next few years.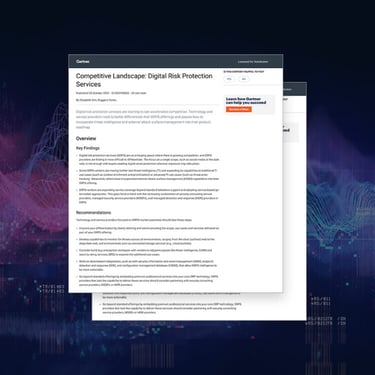 At CybelAngel, we see beyond perimeters to protect businesses from the most critical external digital threats. Our unique machine learning platform and expert analysts provide a powerful solution to proactively protect from threats. CybelAngel's speed and accuracy help a company close the loop on digital risks long before attackers see an opportunity.