COMPLIMENTARY
EXTERNAL RISK
PREVIEW REPORT
Results in 72 hours | Up to 3 actual risk findings | Tailored & actionable expert advice
In today's digital landscape, external threats move fast. With this report, you'll move even faster.
CybelAngel's External Risk Preview Report will provide you with swift results that make an immediate impact. Our advanced machine learning platform, combined with our expert cyber analysts, will uncover your threat exposures– putting you on track to protect your business from the most critical external cyber threats.
Submit this form and our experts will reach out within 72 hours with up to 3 actual findings. Let's go!
This customized report will help you:
Fortify your network through identification of critical blindspots

Give you oversight into your external security landscape (including third-party & supply chain risks)

Regain control of vulnerable assets before cyber criminals get to them first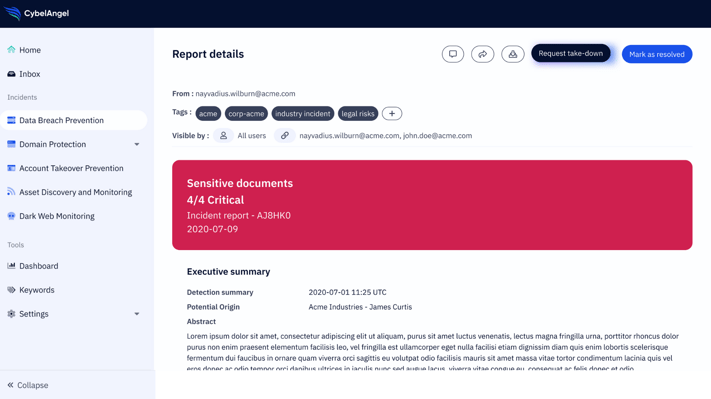 "

CybelAngel is best of breed for [detecting] leaked data that can be accessed outside the enterprise perimeter, such as public cloud environments or connected storage devices.

"
COMPETITIVE LANDSCAPE: Digital risk protection services 2021, Elizabeth Kim, Ruggero Contu | GARTNER
Visibility into vulnerable
blind spots
We provide the most comprehensive, in-depth, ever-expanding scanning surface on the market.
Critical insights
into critical threats
We send only actionable alerts with zero false positives so you can focus on what matters most.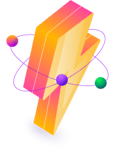 Lightning-fast
threat detection
Proactively identify and resolve threats with lightning-fast detection well before they're exploited.
Activate the full scope of CybelAngel for 3 days and detect exposure through:
Asset Discovery & Monitoring
Account Takeover Prevention
We will scan a range of sources including:
File servers

Databases

Cloud storage

Websites

SaaS Applications
Code sharing tools

Domain names

Deep and dark web

Shadow IT

IOT